6月17日,盛宝银行将面向金融科技专业2018级学生招聘实习生第一轮线上测试在学院金融创新与多资产智能交易实验室开展。经过前期中英文简历初筛,共有16名学生进入第一轮线上测试,首轮测试分为ACE TEST和MPA TEST 两部分。
ACE Test&MPA Test
Two Professional HR Tests are adopted to evaluate candidates'ability of comprehend of things and behaviors in work:
1.ACE:
INTRODUCTION
This report is generated from the responses to one or more tests developed by Master. The report does not include information given in a feedback session or from any other sources.
ABOUT THE TEST
ACE evaluates the ability for logical analytical reasoning or, in other words, the ability to identify patterns and complex relations in information in order to draw conclusions and drive results. This is a ability we use to acquire new knowledge, validate arguments, solve problems and prepare action plans. ACE contains questions that assess verbal, numerical and spatial reasoning, which all are linked to predicting work performance and are of a general nature, since they are not dependent on job specific knowledge. Common to solving all questions is the ability to understand relationships between the information given in order to draw a conclusion.
SCORES
The results of the test are visualised using an intuitive scale ranging from 1 to 10, with 10 being the highest. The scale is commonly referred to as a STEN scale.
NORM GROUP
The scores in this report are created by comparing the responses to the test with those of a representative group of test takers, referred to as a norm group. This allows for an accurate and practical understanding of the scores. By considering age, gender, education, industry, and managerial level, the norm is representative of the group selected by the certified test user.
COMPUTER ADAPTIVE TESTING (CAT)
ACE applies the technology of Computer Adaptive Testing, which adapts the test according to the respondent's ability level. CAT selects questions for the purpose of maximising the precision of the test score based on what is known about the respondent from previous questions.
2. MPA:
ABOUT THIS REPORT
This report presents your Master Person Analysis results. Its purpose is to accurately and clearly summarize your questionnaire replies. This feedback report is for your own use. It has been generated from your answers and doesn't include information given in the feedback session or from any other sources.
TOOL USED
The Master Person Analysis (MPA) is a Person Profile describing your preferred behaviour in an occupational setting. The description is based on the statements you have chosen in the MPA questionnaire.
WHAT DOES THE PERSON PROFILE DESCRIBE?
The Person Profile describes over the next few pages your typical behaviour in an occupational setting. The behaviour is described within nine different behavioural traits which we call properties. The description maintains an objective and neutral tone to describe the characteristic behaviour seen in persons with scores such as yours. Even if you sometimes adapt your behaviour to varying demands and situations, you should easily be able to recognise your typical behaviour in this description.
GRAPHIC PRESENTATION
Your Person Profile is presented graphically as a dot in one of the five scoring boxes for each of the nine properties. Each box represents a characteristic behaviour and is reported as a percentage of the selected norm group.
NORM GROUP
To get a better understanding of your results, your response is compared to those of a norm group. The norm group consists of a representative sample of a business cohort. This is a compilation that takes age, gender, management level, industry etc. into consideration. There is the option of comparing your response to several separate norm groups. The choice of norm groups is stated on the following pages.
MAIN AREAS
The nine properties are divided into three main areas:
EGO DRIVE (I BEHAVIOUR) Describes how persons define and perceive goals, how influence is pursued and how one uses their energies.
SOCIAL FACTORS (WE BEHAVIOUR) Describes how persons prefer to show and use their feelings, how much interpersonal contact a person seeks, and how persons typically display trust and faith in others.
WORK STYLE (JOB BEHAVIOUR) Describes one's approach to work, how one makes decisions, and the person's interest in development and new ideas.
一起来看看线上测试流程~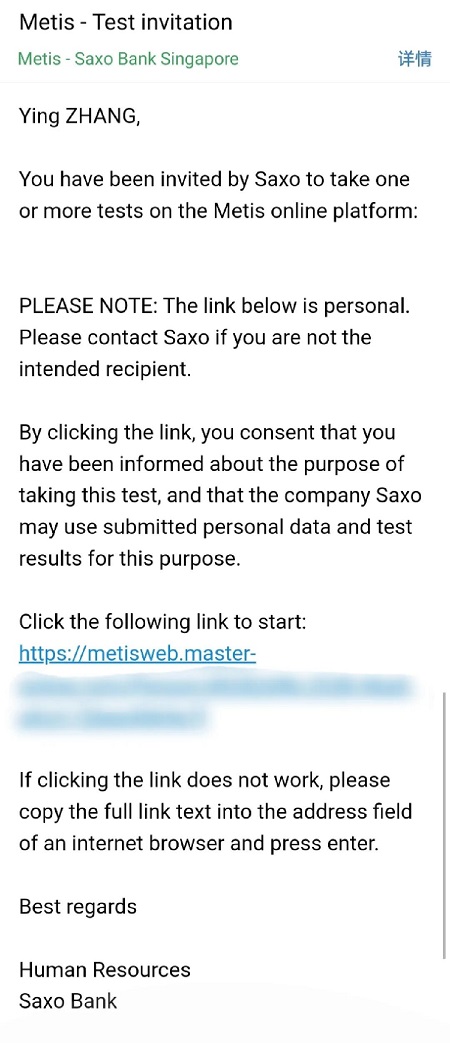 线上测试链接邮件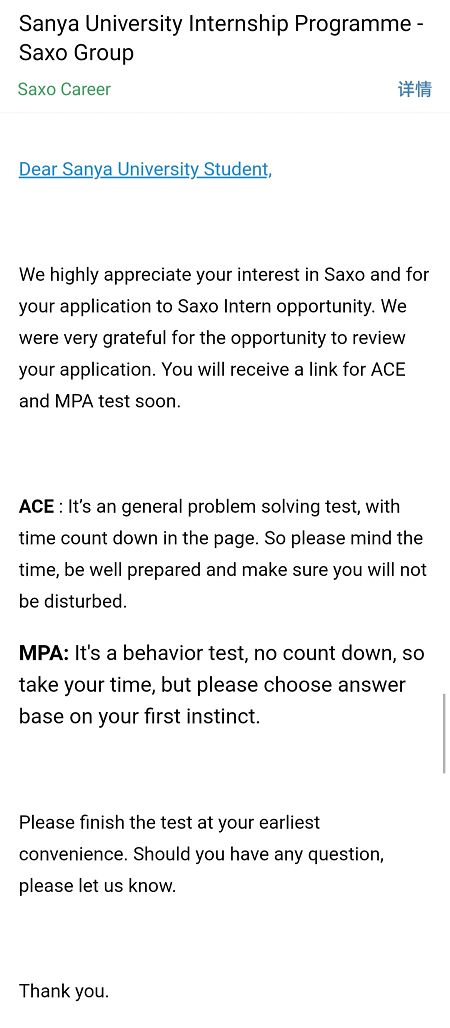 线上测试说明邮件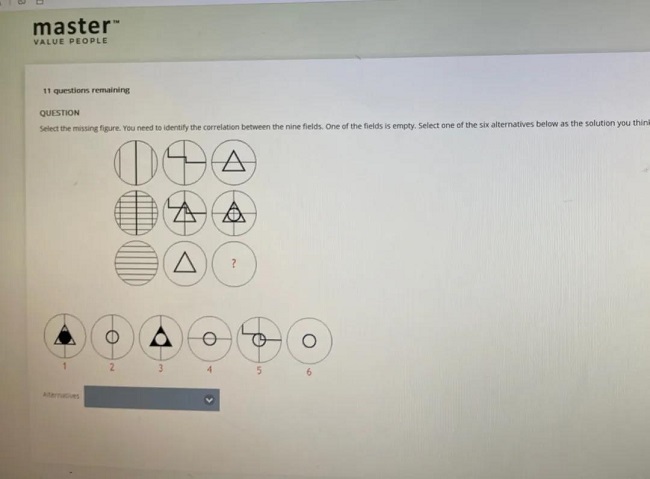 ACE TEST 试题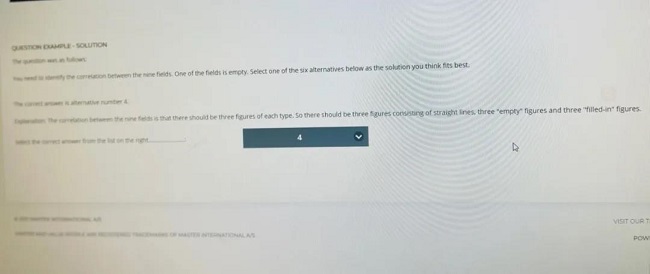 MPA TEST 试题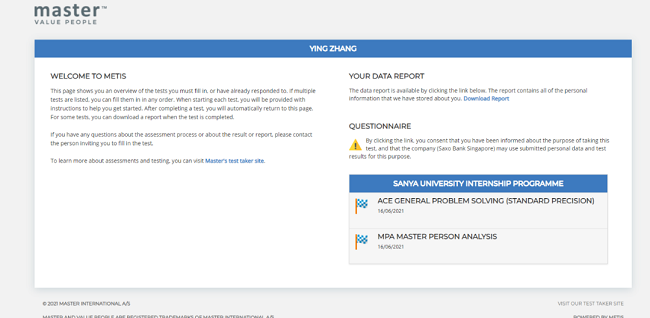 顺利完成线上测试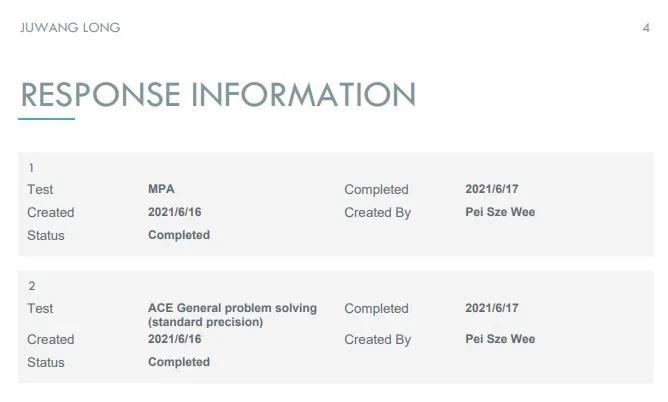 一起来看看测试现场,你认真的样子最美~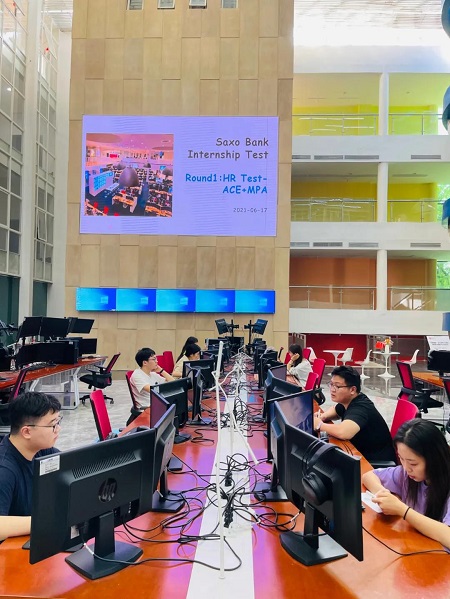 集中线上测试现场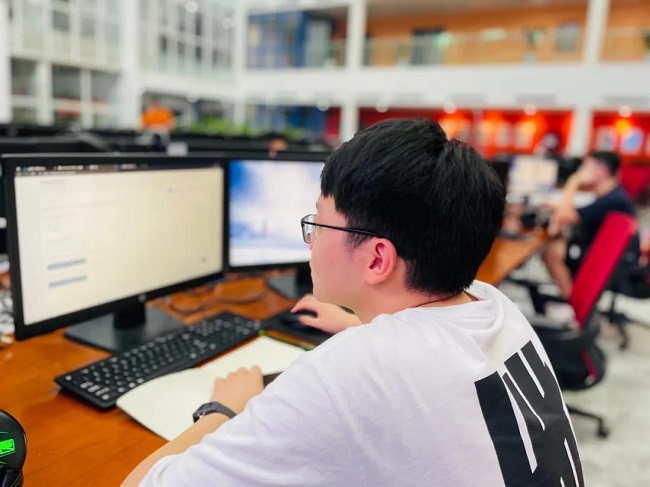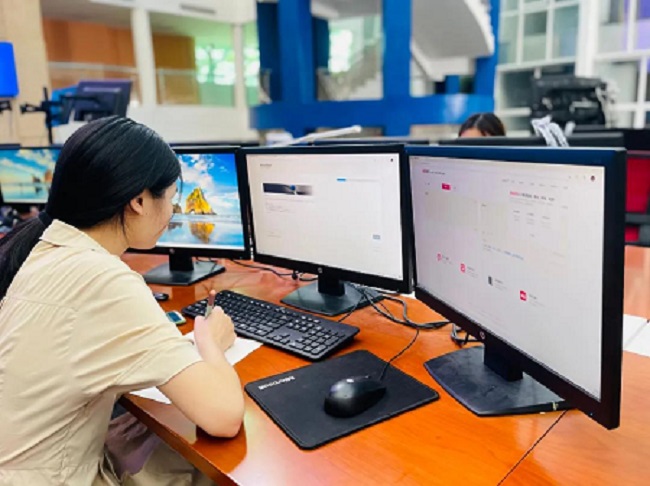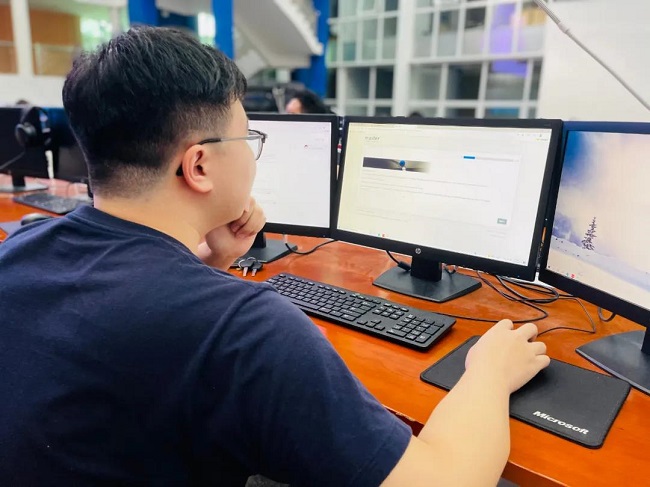 认真作答的盛宝金科学子
通过盛宝银行ACE与MPA两个测试,可以让大家清晰的了解到自己的长处和优势,能够更好的筹备接下来即将到来的面试。本次测试为盛宝金科的同学们向盛宝银行等金融科技机构迈进提供了方向,未来将会有众多这样的机遇和挑战,你准备好了吗?